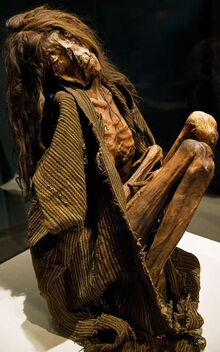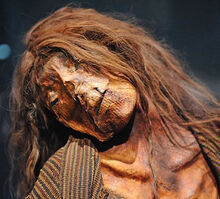 Biography
Edit
☀This 1900's South American Peruvian mummy is a woman who is praised for her tattoos on her face and breasts, showing the aged South American tattoos of that time period. She is from the Mummies of the World Exhibition, which gets its name from being the largest exhibition of mummies in the world. She is part of the 45 mummies in the exhibition that came from 15 museums from 7 different countries.
Edit
External Links
Edit
References
Edit
Showing 0 most recent
Ad blocker interference detected!
Wikia is a free-to-use site that makes money from advertising. We have a modified experience for viewers using ad blockers

Wikia is not accessible if you've made further modifications. Remove the custom ad blocker rule(s) and the page will load as expected.