Claude Rex Nowell (AKA Corky King, Corky Ra, and Summum Bonum Amon Ra) was the found of Summum. Summum is a company that currently practices and commercializes modern form of Mummification
Biography
Edit
He was born in Salt Lake City, Utah in the United States of America. He was known by his "nickname" as Corky. Corky moved to Salt Lake City in 1964 and about the same time he changed his name from Corky King to Claude Rex Nowell. He also attended and graduated from the University if Utah.
Founding of Summum
Edit
In 1957, Cork King, founded Summum, in the United States of America. His idea came from an experience he says from "an encounter with highly intelligent beings". The purpose of Summum is to share his knowledge and help people on their spiritual development.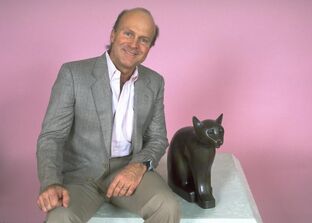 References
Edit
Ad blocker interference detected!
Wikia is a free-to-use site that makes money from advertising. We have a modified experience for viewers using ad blockers

Wikia is not accessible if you've made further modifications. Remove the custom ad blocker rule(s) and the page will load as expected.